About Us - Your Automotive Care Partners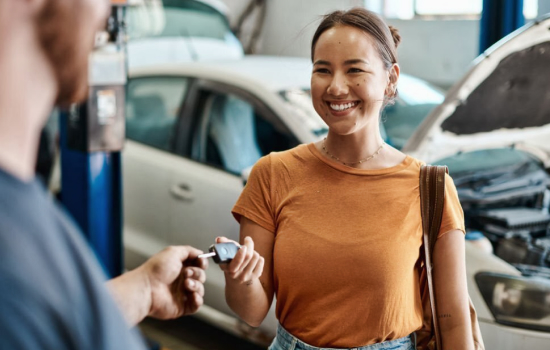 At Brendan's Services, we take pride in being your automotive care partners. With a rich history and an unwavering commitment, we're here to provide excellence every step of the way.
Our Legacy of Excellence
From humble beginnings, we've grown into a beacon of quality and reliability in the automotive industry. Founded by Brendan Donnelly in 1975, our company has evolved under the Donnelly family's guidance, upholding core values of honesty, professionalism, and personalized attention. Second-generation leaders Niall and Kathy have continued the legacy with passion and dedication, carrying forward our mission to deliver dependable, top-notch automotive service.
Dedicated to Your Safety
Safety has always been our utmost priority. Our team of ASE-certified technicians combines their expertise with cutting-edge diagnostic equipment to ensure your vehicle runs safely and smoothly. At Brendan's, we take pride in being a New York State licensed inspection and repair station, showcasing our commitment to the highest standards of quality and service.
More Than a Shop: Your Automotive Care Partner
At Brendan's Services, we don't just fix cars; we build trusted relationships. We understand the significance of your vehicle in your daily life and are dedicated to providing effective and affordable solutions. Whether it's routine maintenance, specialized repair, or a simple inquiry, we're here to assist. Trust us to keep your vehicle in its prime condition and continue being your reliable partner on the exciting journey of automotive care.
Benefits of Autofiix services
Brendan's Services Station

"We have been going to Brendans for years. It is the one service station that gives us an honest assessment and does a good job fixing the cars."
"Great shop! They are professional, courteous, fairly priced and best of all honest!! It's a great feeling when you can trust your mechanic and Brendan's is that shop. I wouldn't go anywhere else!"
Terri Thatcher
25 Nov, 2022
"My car got great service twice in this shop. First time was battery replacement. Second time is valve replacement on my engine. They are fast and professional. I will come back for oil change and inspection in the future."
"Wow absolutely great service... Tom was very professional and straightforward. I gave him a broken Chevy on labor day weekend and he gave me back a brand new Chevy two days later. Great shop. 5 stars"
Christopher Abrams
March 13, 2021
"I have been a customer of Brendan's for over 35 years. I have had consistently positive experiences over all this time. They are always courteous, professional and knowledgeable. Whenever a problem with my car arises, I never have to think twice about where to go. I trust them."
Laura Friedenthal
May 10, 2021 We service all
makes & models
Discover peace of mind knowing that at Brendan's Services, we cater to a diverse range of automotive brands. Entrust your vehicle to us, and experience the assurance that comes with knowing your cherished ride is in capable hands.